La Sirena Ristorante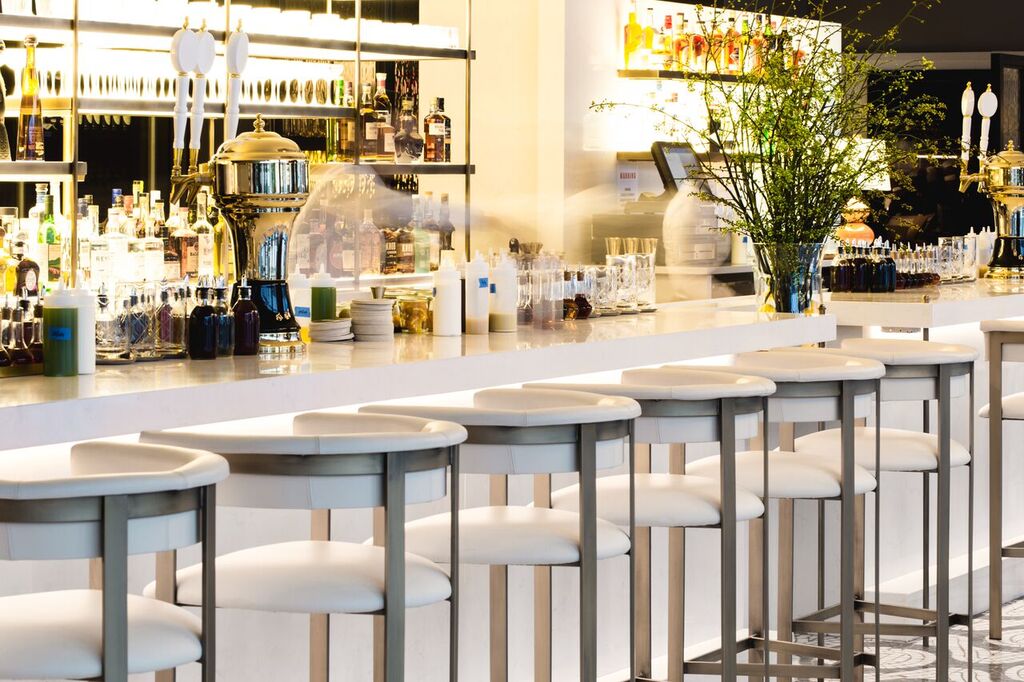 88 9th Ave, New York, NY 10011
La Sirena Ristorante is a lively yet elegant trattoria on the plaza level of The Maritime Hotel.  Located on the Plaza Level of Chelsea's storied Maritime Hotel, La Sirena is Mario Batali and Joe Bastianich's first new restaurant in New York in nearly a decade.
The space is characterized by custom '60s-inspired curvilinear pavers throughout and walls clad in quartz by Caesarstone. A 38-foot marble bar bisects the grand patio and connects the more intimate north and south dining rooms.
The restaurant is now accepting reservations for dinner daily (by phone and online via OpenTable); breakfast and brunch service will be added at a later date.